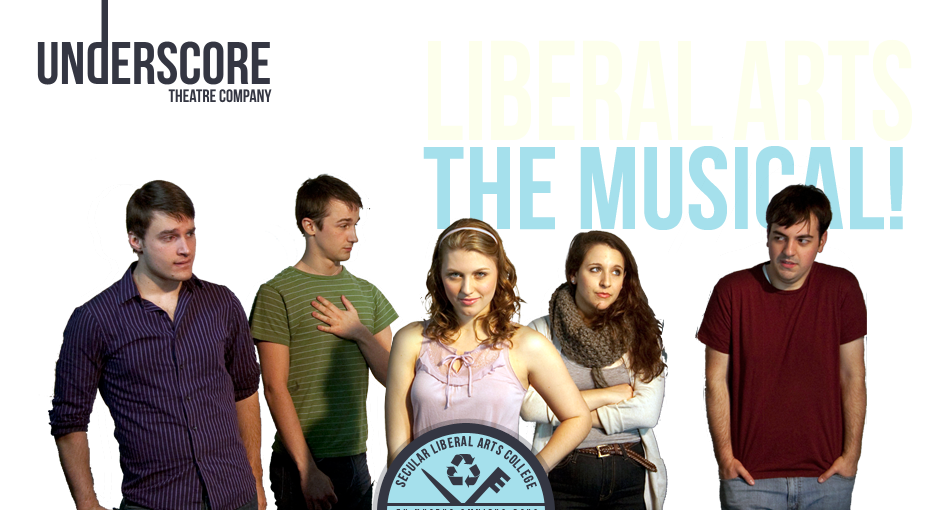 Five freshmen and one senior navigate their way through life, love and deconstruction theory at Secular Liberal Arts College (SLAC), only to find that their expensive education has left them flush with student loans and short on, well, "practical experience." Meet Kevin, Natalie, Brandon, Neil, Sam and Moxie as they delve into "Bromance," get "Sexiled" and try, once and for all, to figure out the "Derivative of Love."
Think of it as a bitter valentine to the liberal arts, by liberal artists, with music you'll never forget.
Created by Alex Higgin-Houser, David Kornfeld, Brendan Siegfried and Laura Stratford, Liberal Arts: the Musical! features Kristi Barnhart, Sam Button-Harrison, Jonas Davidow, Harrison Gibbons, Chad Michael Innis, Amy Rapp, Andi Sharavsky, Rochelle Therrien, Wesley Dean Tucker and Sierra White.
Liberal Arts: the Musical! runs from April 12th to May 13th, 2012, performing Thursday-Saturday at 8pm, and Sundays at 3pm. Click here to find out more about getting tickets!

Click here to purchase your tickets through Brown Paper Tickets! Admission starts at under $20, and group/college rates are available. For more info on showtimes, purchasing tickets and bringing your friends, click here to go to our "admissions" page!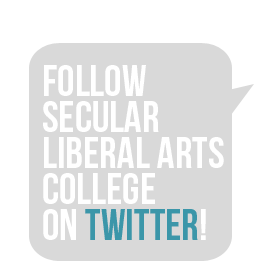 Located in the heart of Quaint College Town, USA, SLAC is rated very close to the top of the US News and World Report college rankings! Our diverse, multidimensional student body hails from all across this great country, from West Coast Big City to Big Big City, from East Coast Township to Somewhere Bitchin, and from the suburbs of Isolated Metropolis to the shores of Somewhere Foreign.
Please join us for opening commencement as Chancellora Dean, our College President, encourages our new and returning students to pursue the tradition of breadth over depth higher learning. There's fair-trade coffee in the foyer!